Empowering cybersecurity through Rapid7 & Compuquip
Rapid7 is a leading cybersecurity solutions provider on a mission to make successful security tools and practices accessible to all.
Rapid7's Insight Platform technology, expert services, and thought-leading research enable over 9,000 customers to improve their security programs so they can advance and innovate to grow their businesses—all without compromising safety.
As a Rapid7 Gold Partner, we understand the fleet of solutions under the Rapid7 umbrella and share the same drive and passion for discovering new ways to secure your cyber environment.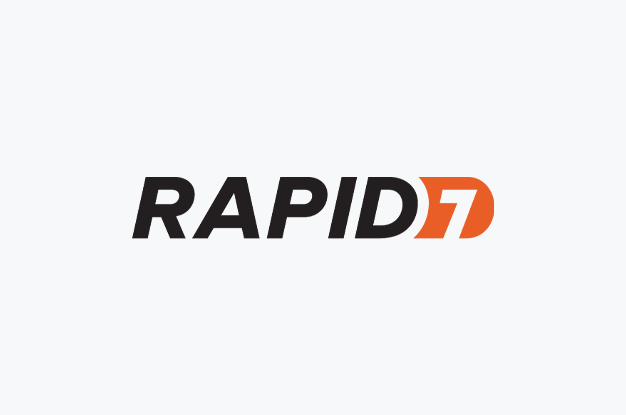 The future of cybersecurity is now
In these rapidly changing times, you shouldn't have to worry about your cybersecurity program. Rapid7 helps you reduce risk across your entire connected environment, which means your company can get back to focusing on what matters most—your customers.
Whether you need to monitor for malicious behavior, investigate and shut down attacks, manage vulnerabilities easily, or automate your operations, Rapid7 has the solutions and guidance you need to make it happen.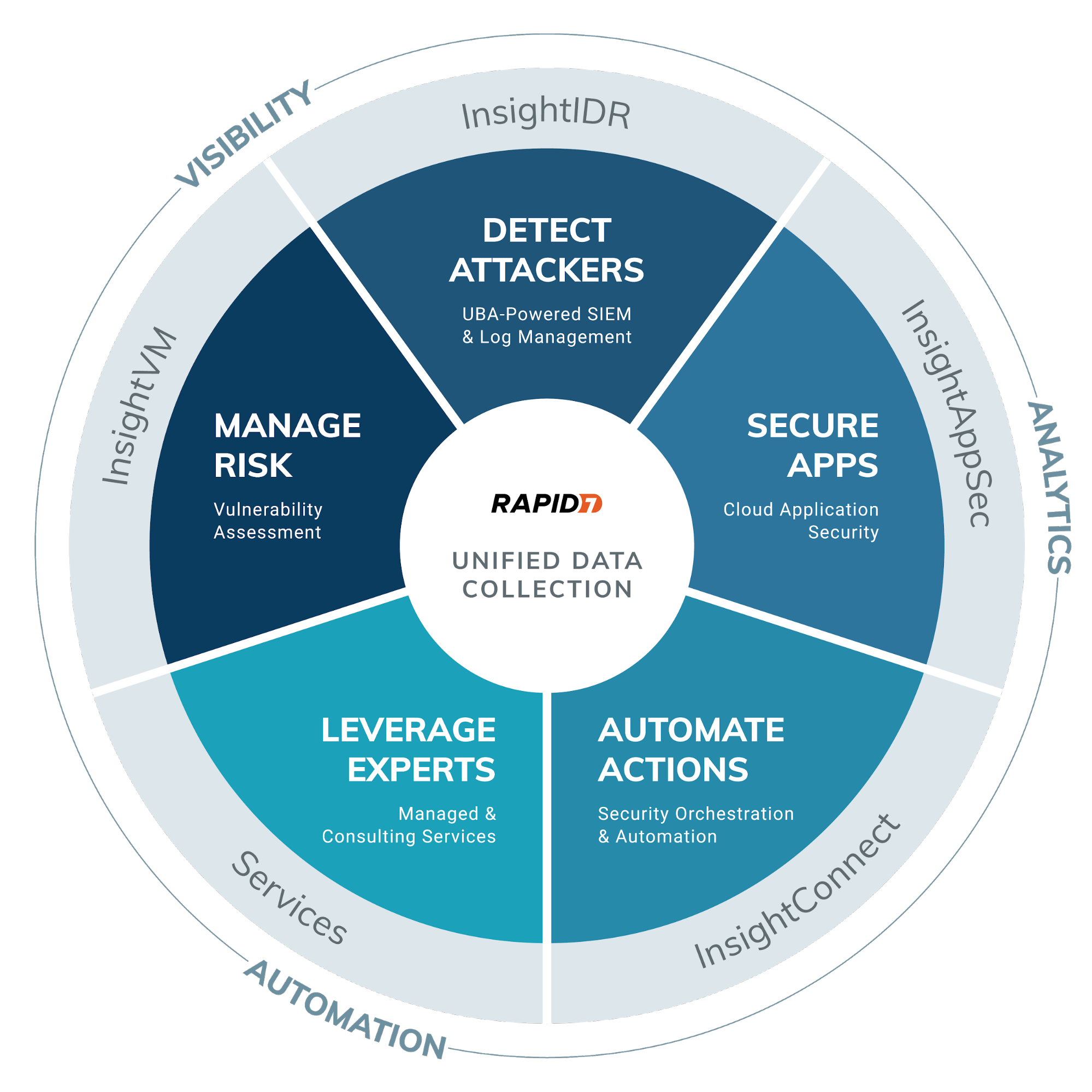 FREE 3-PART EBOOK SERIES
Reducing Risk with Rapid7 & Compuquip
Learn how to secure your business, shed light on inefficiencies, and streamline IT operations with Rapid7, exclusively powered by Compuquip Cybersecurity.
InsightVM
InsightVM, therefore, was designed to provide prioritized guidance based on customized threat models; dynamic live dashboards that are easily customizable and queried; lightweight agents for continuous visibility; integration with cloud services, virtual infrastructure, and container repositories such as dockers; and in-product integrations and remediation workflow for assigning and tracking remediation progress within the product. Embedded workflows also allow security and IT teams to automatically deploy compensating controls for vulnerabilities that cannot be patched. InsightVM is offered through a cloud-based subscription or as a managed service. The managed service is known as Managed Vulnerability Risk Management, which provides resource-constrained customers with a fully outsourced option for leveraging innovation, expertise, and technology.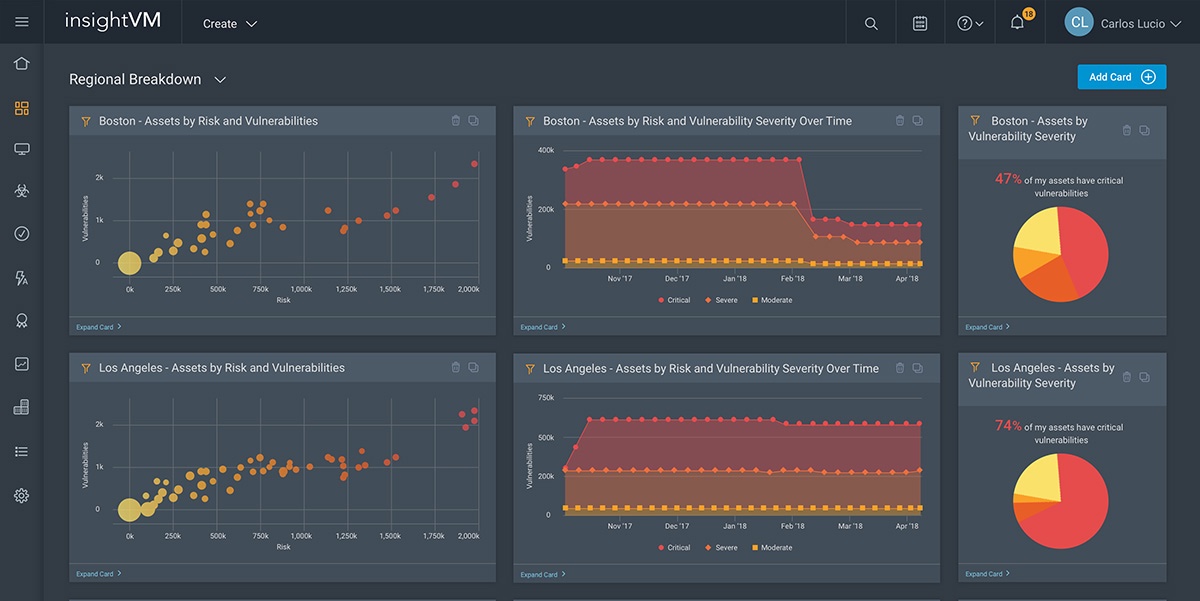 InsightIDR
Designed to provide a cost-effective response to the need for SIEM. With Rapid7's Metasploit community, research, and incident response services, they continually study and identify the latest attacker methods. They have found ways to increase accuracy, speed processes, and greater confidence—even as attacker methods continuously change. These include built-in deception capabilities such as honeypots, and automated threat intelligence feeds that quickly alert customers to new attacker behaviors seen in the wild by threat hunters. Unlike most SIEMs, InsightIDR also provides the capability to seamlessly act on many threats automatically, thus reducing the time from detection to response. InsightIDR includes out-of-the-box automation workflows to improve analyst productivity, such as automated containment, to mitigate an attack.
Managing Rapid7 solutions
With an extensive tool like Rapid7's, it becomes difficult for your internal team to maximize Insight IDR or Insight VM's functionality.
Our MSSP team of Rapid7 experts can help alleviate that burden off your organization's IT department—allowing them to actually focus on your company's core business while we protect the day-to-day cybersecurity operations. Benefits of using our Co-Managed solution include:
Full Visibility & Amplifying Operational Effectiveness
Dedicated Personalized SLA & System Integrations Cybersecurity Service Engineer

(SIEM, EDR, SOC)
Service Segmented Pricing & Proactive Threat Hunting Capabilities
Dedicated Team at MSS Pricing & Compliance Reporting
Reduce Cost & Investigation or Incident Management
Resources
Check out these additional resources to learn more
Contact Us
Are you interested in transforming your cybersecurity through Rapid7 and Compuquip?
We're here to answer your questions or help get you started! Connect with one of our SIEM experts today.
Compuquip uses the contact information you provide to us to contact you about our products and services. You may unsubscribe from these communications at anytime. For information on how to unsubscribe, as well as our privacy practices and commitment to protecting your privacy, check out our Privacy Policy.