About Compuquip
Since 1980, Compuquip has operated as a family-owned advanced technology solutions partner for businesses worldwide. From our headquarters in Florida, we have grown into a trusted provider of cybersecurity products and services that help our enterprise partners address their network infrastructure and security architecture needs.
Our mission
Compuquip's mission is to educate and equip businesses of any size and industry to efficiently manage cybersecurity risks. We work hard to keep things simple for all of our customers, which often means taking extra time and effort to refine and improve our workflows, strategies, and solutions.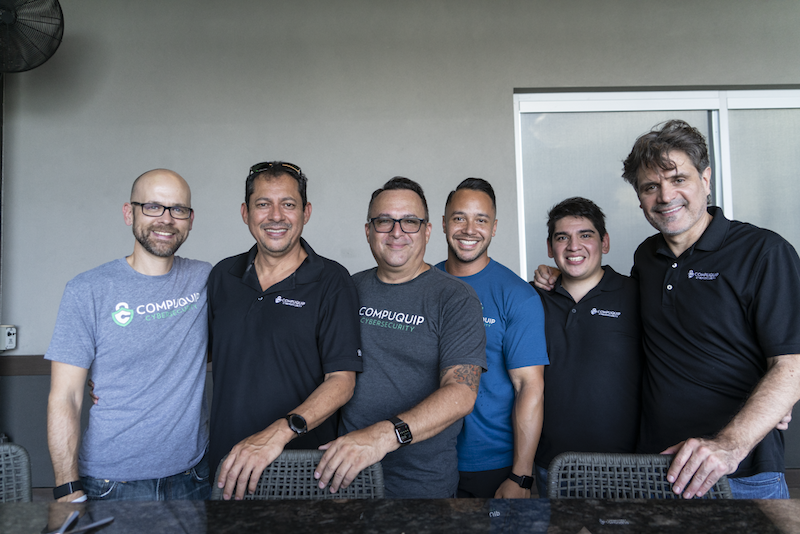 Our history
From our founding in 1980 to the present, here are some of the biggest highlights in Compuquip's history as a cybersecurity solutions provider.
1980
The company is founded in Florida by Alberto and Lourdes Dosal with a focus on providing banking equipment leasing.
1988
Compuquip expands its leasing practice to include maintenance services, helping Florida-based clients get more from their leased equipment.
1995
A new range of open systems offerings are added to Compuquip's products and services. This allows customers to deploy IT networks with Compuquip's services.
2002
Compuquip adds a dedicated team of Floridian IT security experts to launch a new enterprise security practice.
2007
This year sees the launch of our infrastructure Managed Services (MSP) practice.
2012
Compuquip divests its MSP practice to focus on its core cybersecurity and enterprise network infrastructure offerings.
2017
Compuquip expands its cybersecurity strategy, enhancing our ability to protect our enterprise partners with a combination of network security, vulnerability assessments, and many more IT security solutions.
2018
Compuquip earns a Four-Star Elite Partner accreditation from Check Point, becoming one of the few companies to earn this distinction. Also, the company relaunched its managed security services program for a new generation of customers.
2022
While our mission of delivering the most excellent, customized cybersecurity solutions is the same, our brand has evolved. Our rebranding efforts include a new logo — an abstracted infinity symbol representing our dedication to protecting your enterprise as the cybersecurity threat landscape continuously changes.
Our culture
Compuquip is a family-owned and customer-funded business that obsesses over the success of our customers. Everyone here knows that building a company is a team sport. So, even while we have separate teams, we all support each other as part of the Compuquip family.

And, while we're always thinking big with aggressive goals to help our customers, we know to start small and to never lose sight of the need for constant iteration and improvement in everything we do.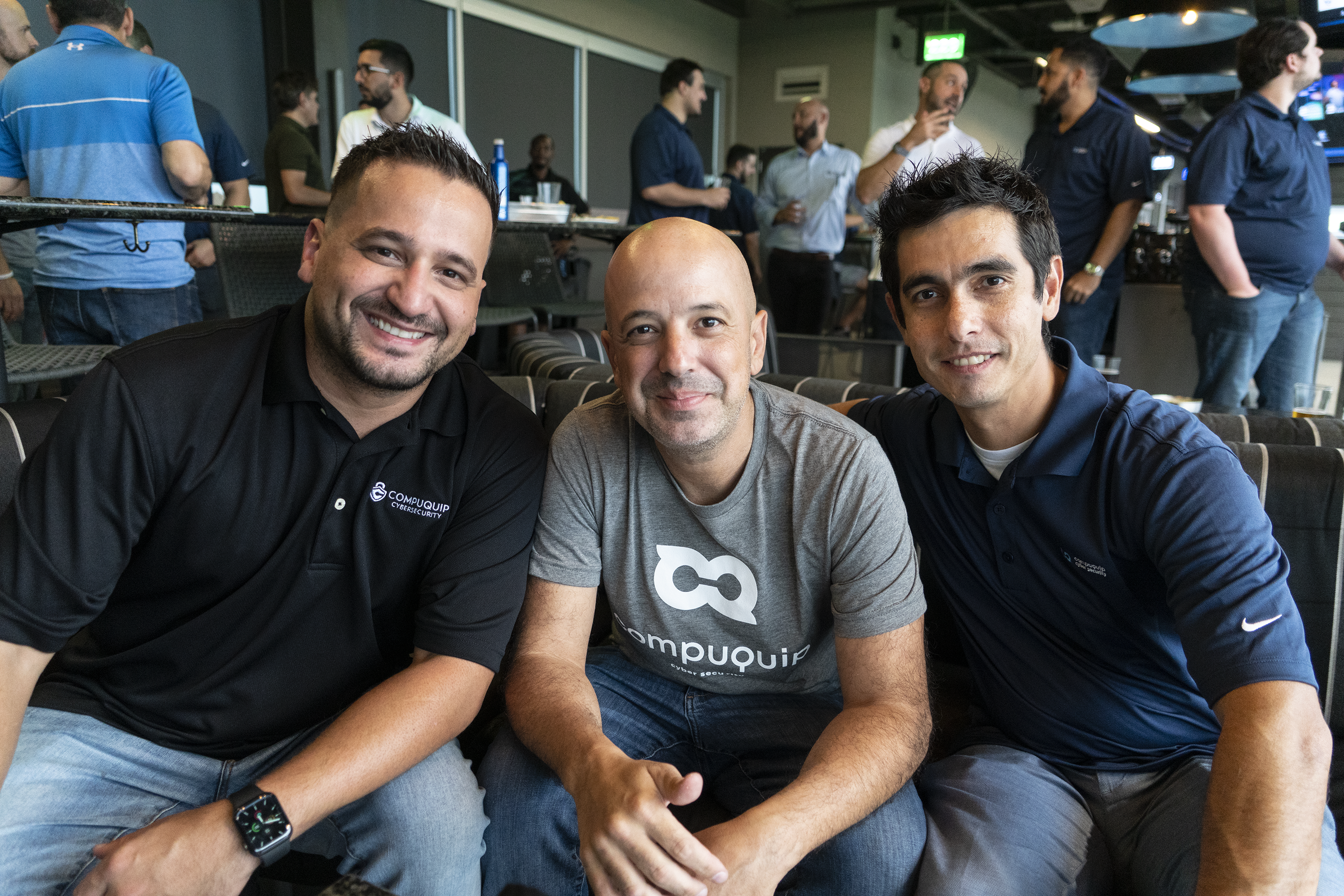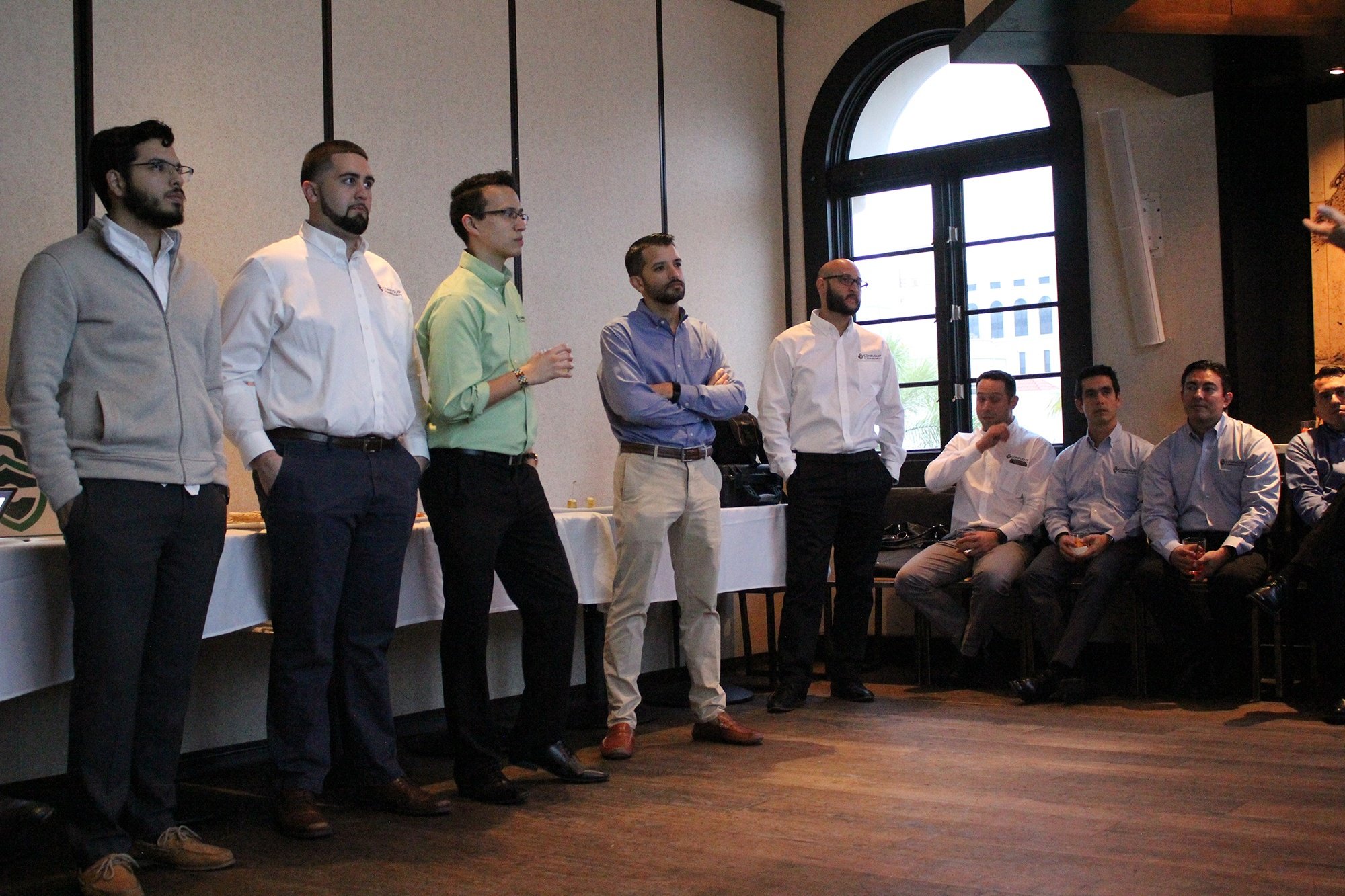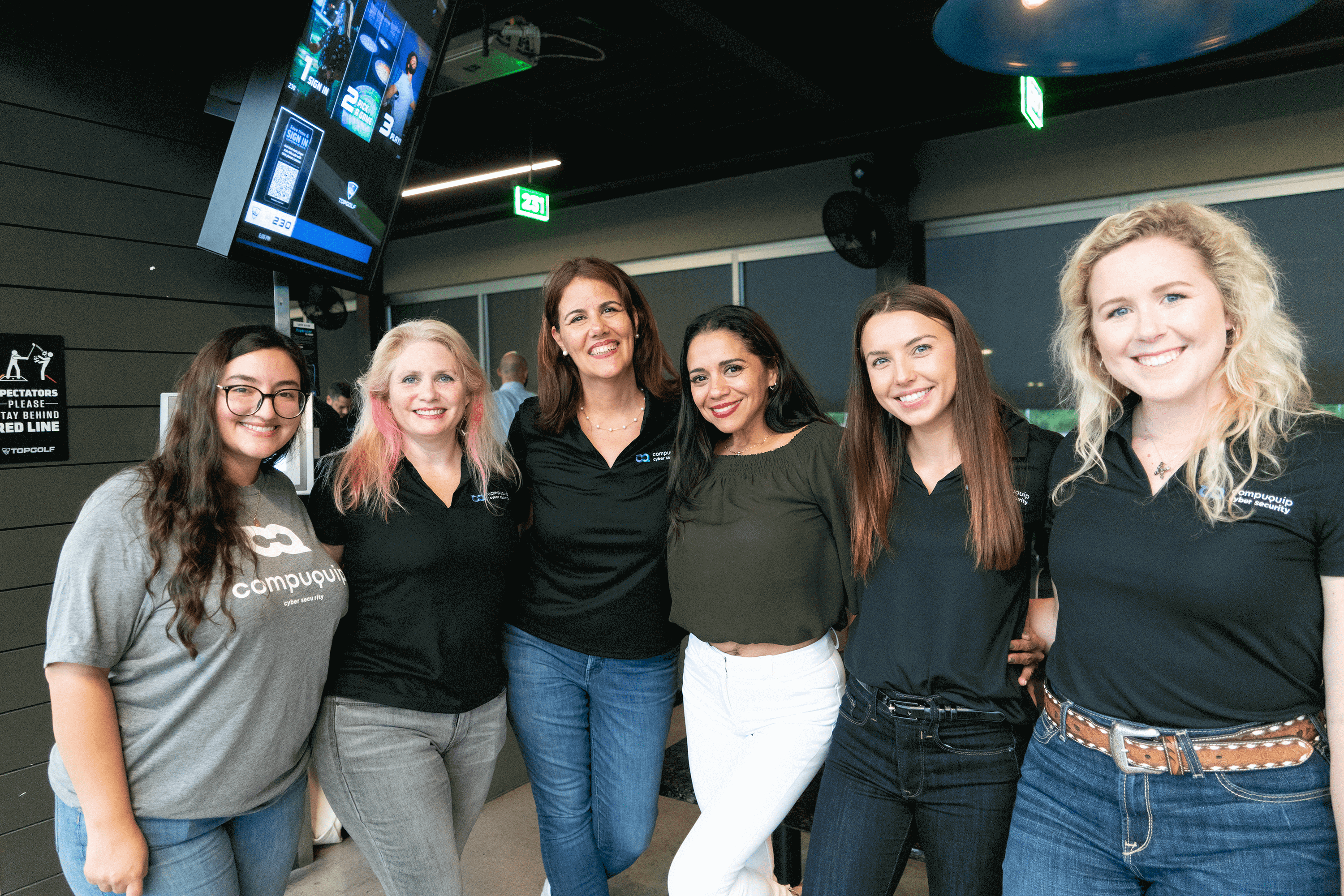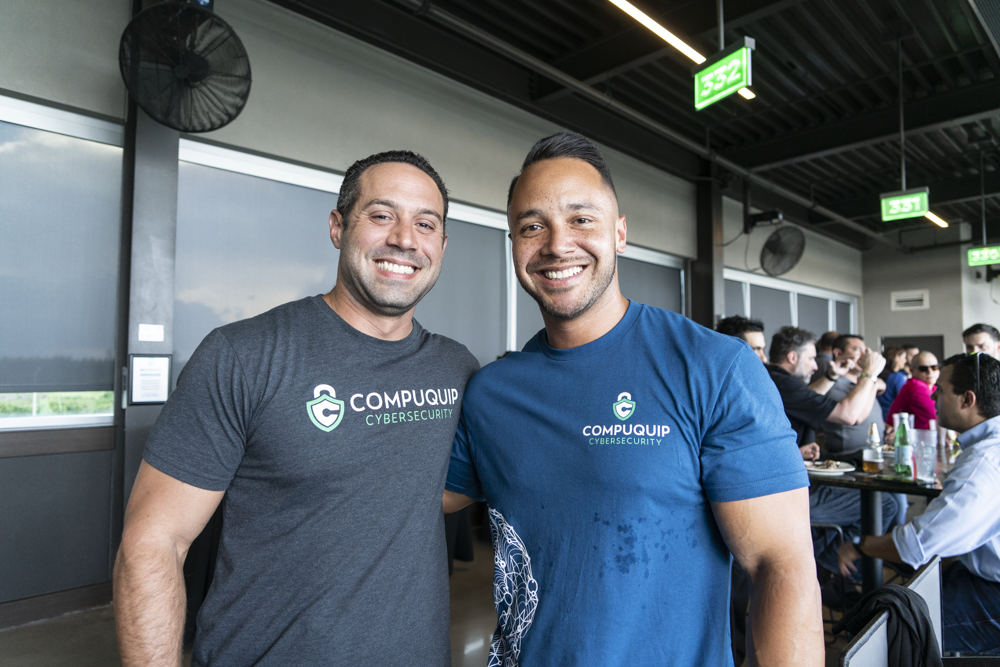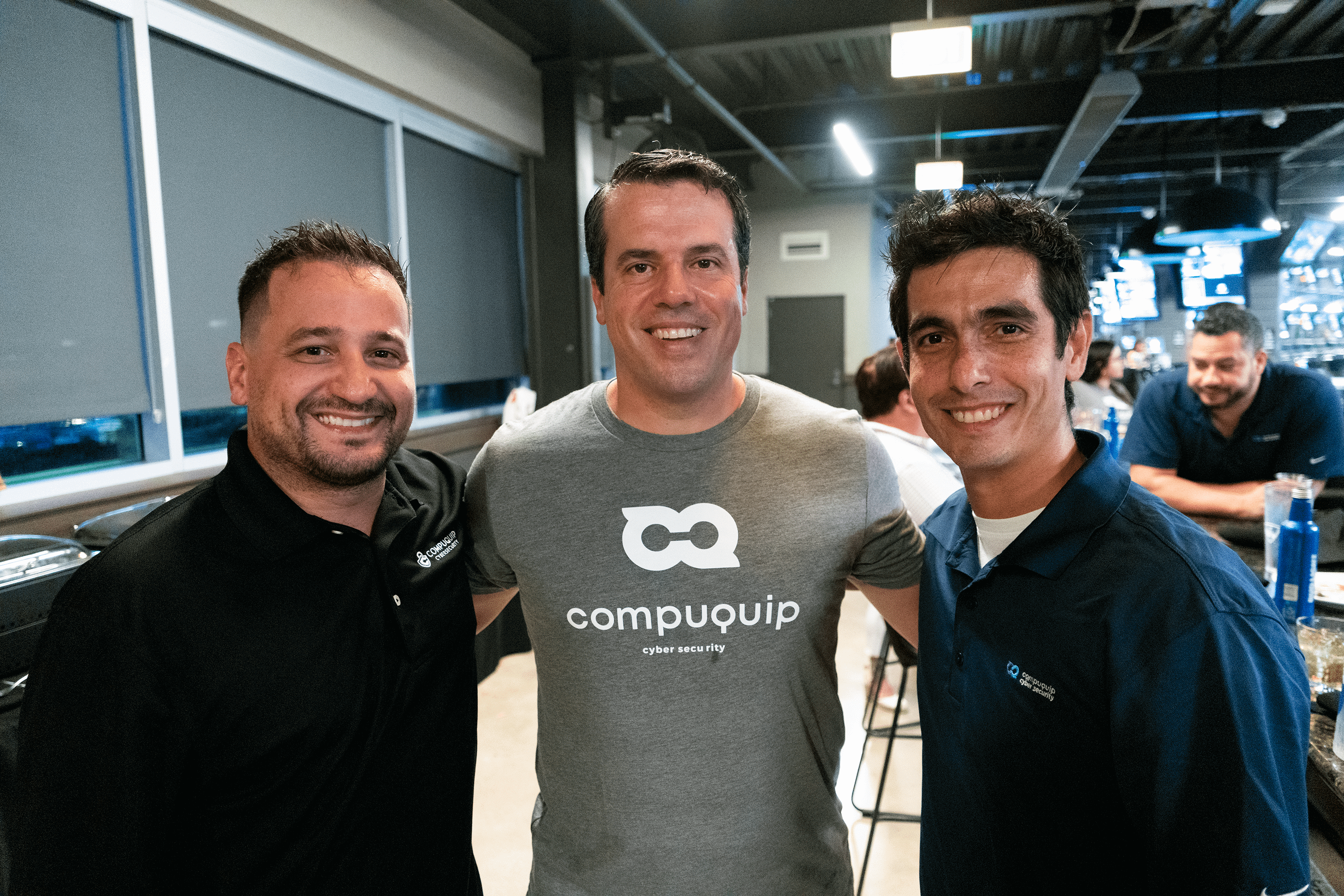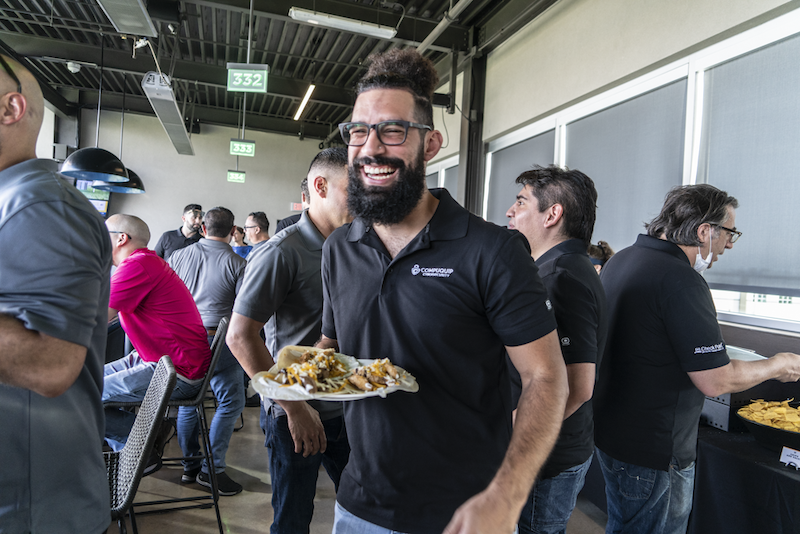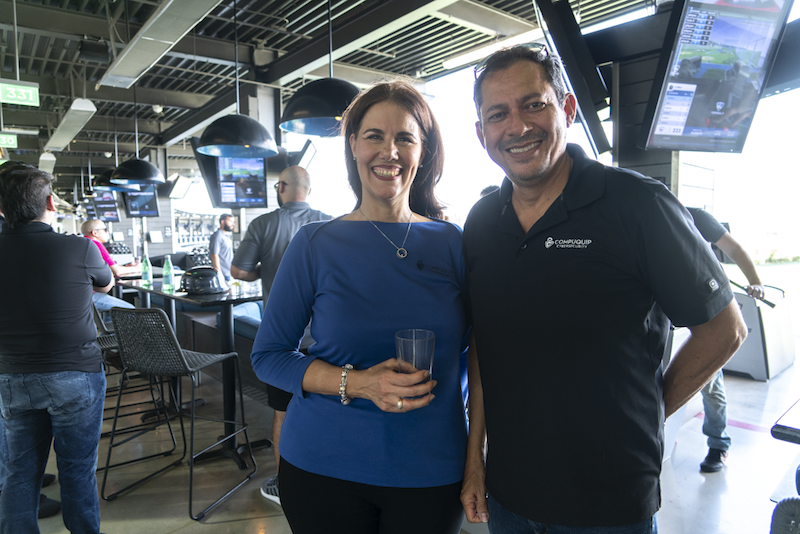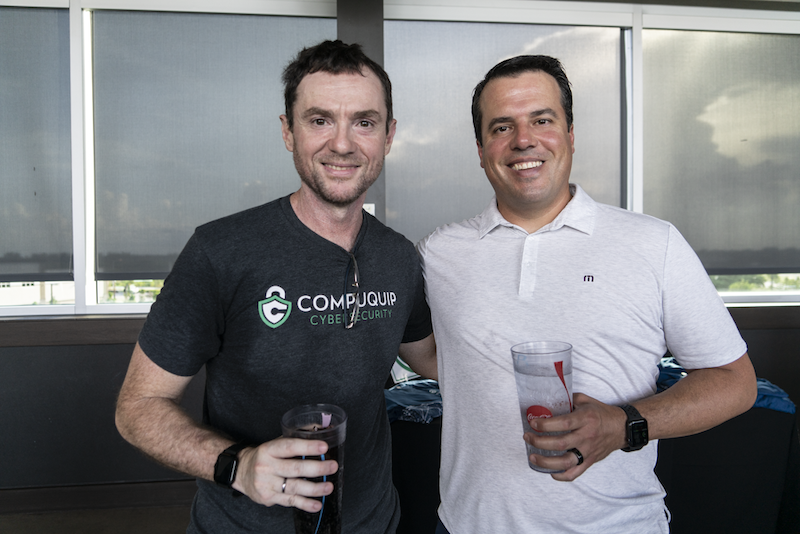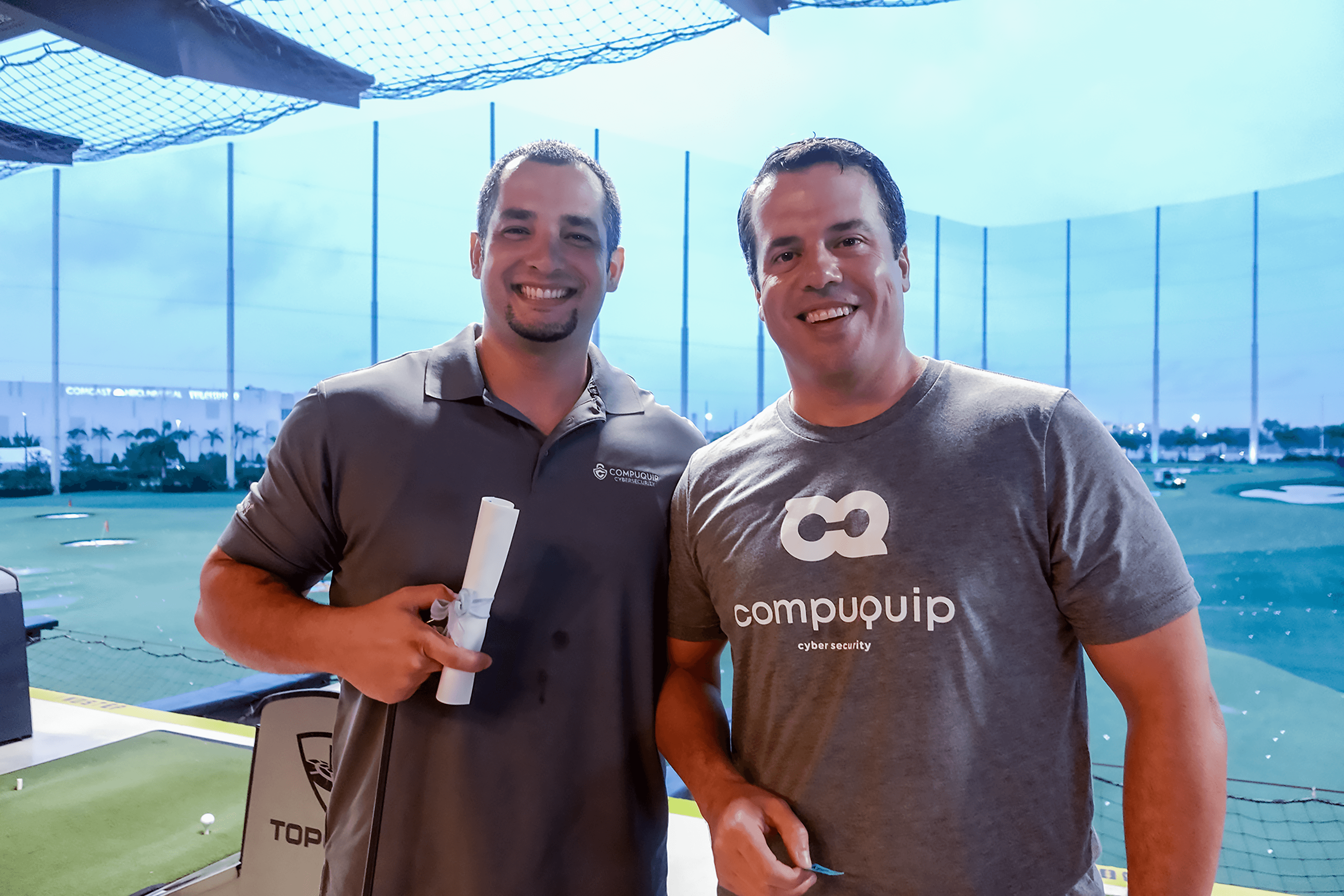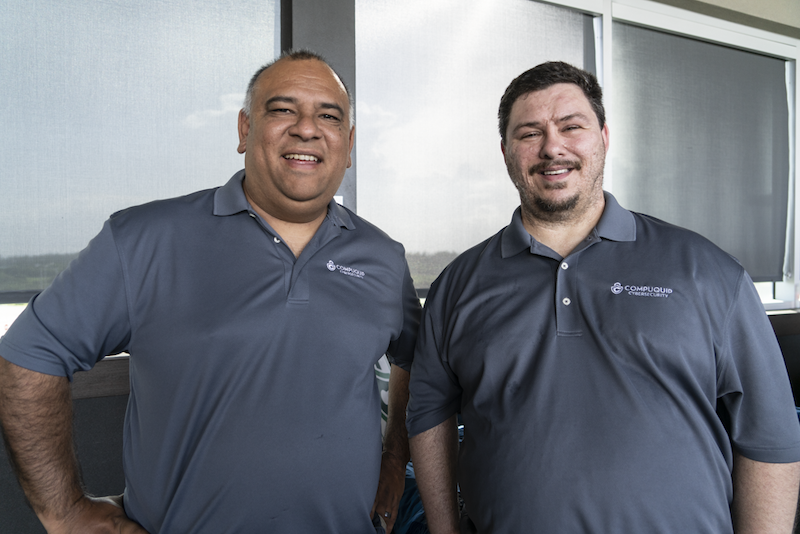 We are certified experts
We have a wide range of certifications and a deep bench of qualified and talented cybersecurity engineers and solution architects.
AWS Certified Cloud Practitioner
CEH (Certified Ethical Hacker)
Check Point CCSA R80
Check Point CCSE R80
Check Point CCSM
Check Point CCSM R80
Check Point CloudGuard IaaS
Check Point Sandblast
CISSP
Citrix CCA - XenApp
CloudGuard IaaS Public Cloud Admin
CompTIA A+
CompTIA Network+
CompTIA Security +
Fortinet NS3
Fortinet NSE1
Fortinet NSE2
Fortinet NSE3
Fortinet NSE4
GIAC GICSP
GIAC GPEN
GIAC GWAPT
GIAC GICSP
InsightIDR Certified Specialist
ITIL
LogRhythm Platform Administrator LRPA
LogRhythm Platform Analyst
Microsoft Certified IT Professional (MCITP - Server 2012)
Meraki Solutions Specialist
NetApp Certified Technology Associate
Rapid7 InsightVM Certified Administrator
SandBlast Agent Administrator
SCS Symantec CloudSOC
Splunk Core Certified Power User
Symantec CASB
Symantec DLP
Symantec SSE
Tufin TCSE Automation
Tufin TCSE Delivery
Tufin TCSE Fundamentals
Tufin TCSE Troubleshooting
VCP
VCP6 - Datacenter
GIAC GCFA
GIAC GICSP
Check Point Certified Maestro Expert CCME
CloudGuard SaaS Administrator
Fortinet NSE5
Palo Alto Networks PCCET
Palo Alto Networks PCNSA
Palo Alto Networks PCNSE
LogRhythm Security Analyst LRSA
SDWAN SPSP
Tufin Certified Security Engineer (TCSE)
Tufin Certified Security Engineer - Service Delivery Partner (SDP)
Microsoft Certified: Azure Administrator Associate
Microsoft Certified: Azure Solutions Architect Expert
Microsoft Certified: Identity & Access Associate
Microsoft Certified: IT Professional - Windows Server
AWS Solutions Architect Associate
AWS Sysops Administrator
AWS Developer
AWS Devops Engineer
AWS Advanced Networking
AWS Security
Offensive Security Certified Professional (OSCP)
VMware Certified Professional - Datacenter Virtualization 6
Forescout eyeInspect Administrator
Cisco Networking Associate (CCNA)
Cisco Networking Associate CyberOps (CCNA-CyberOps)
CompTIA CySA +
Join our team
Are you interested in joining the world of cybersecurity? We're constantly growing and are always looking for new team members who are smart, passionate, and ready to build their career. Working at Compuquip gives you the opportunity to embed yourself in cybersecurity, advance your career, and have fun while you work. If you think you have what it takes to be cybersecurity expert, then check out our available job positions.
Contact us
See how we can fulfill your cybersecurity needs
You've learned more about us, let us help you with your business. Contact us today and see how we can help.
Compuquip uses the contact information you provide to us to contact you about our products and services. You may unsubscribe from these communications at anytime. For information on how to unsubscribe, as well as our privacy practices and commitment to protecting your privacy, check out our Privacy Policy.