SOC AS A SERVICE
Protect Your Business with Managed SOC
Stop the relentless threats against your network security with SOC as a service.
MSSP CALCULATOR
Not sure where to start?
Assembling an internal incident management team or SOC at your company can be expensive and time-consuming, especially if you're not sure which cybersecurity solutions you need to prioritize and implement.
However, partnering with high-quality managed security services providers (MSSPs) like Compuquip means that you get a comprehensive team and strategy customized to protect your enterprise.
Get a customized assessment now using MSSP Calculator.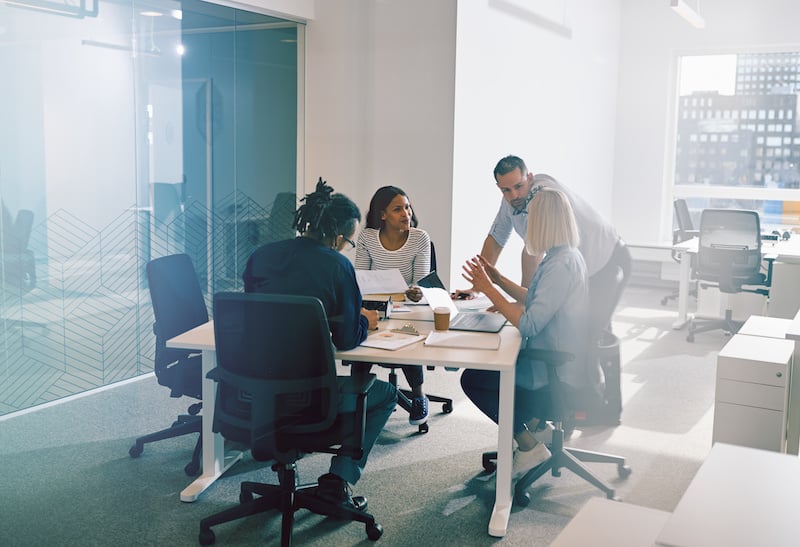 Our managed SOC features
Enjoy peace of mind with Compuquip's SOC as a service. You gain access to a wealth of essential security measures that keep your business protected.
Breach Detection
Identify attackers instantly when security measures like firewalls are compromised and get detailed reporting to gain intelligence.
Threat Intelligence
Monitor all threats in real time and compile threat indicators so we can analyze and prevent future attacks.
Malware Analysis
Assess suspicious malware that is flagged and sent to our team of SOC analysts.
PSA Ticket Management
Stay informed as our SOC analysts produce and manage tickets within your PSA system. Review detailed reports on remediation.
Robust Security Platforms
Use industry-leading technology created by our partners and implemented by our team to fortify your SOC.
Onsite Cybersecurity Services for Staff Augmentation
If your internal team needs some extra hands and brainpower to bring your vision to life, then Compuquip's cybersecurity experts are the perfect addition.
Your Trusted Managed SOC Partner
Your cybersecurity success is our top priority
With managed SOC, you get access to our team of certified cybersecurity engineers and solution architects. We are an extension of your team, handling the day-to-day threat monitoring and remediation so your team can focus on their daily operations — without the security headaches.
CONTACT US
Safeguard your enterprise with our managed SOC solutions
Stay vigilant against the increasing number of complex cyber attacks that could cost your business millions of dollars. With our managed SOC offerings, you get instant access to an established team of cybersecurity experts who are ready to remediate all threats.
Fill out the form to get in contact so you can start protecting your enterprise today.
Compuquip uses the contact information you provide to us to contact you about our products and services. You may unsubscribe from these communications at anytime. For information on how to unsubscribe, as well as our privacy practices and commitment to protecting your privacy, check out our Privacy Policy.